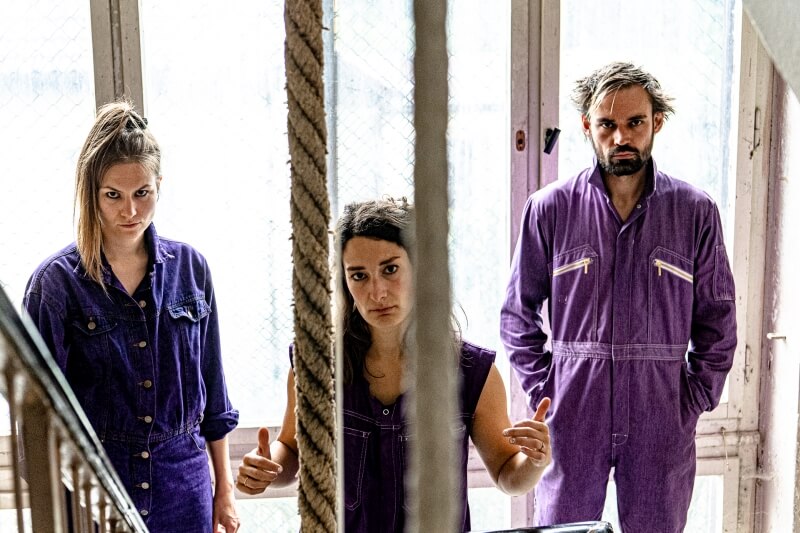 SCHЯOTTI STAЯ OЯCHESTEЯ bring back the indie anthems of the 00s in the midst of today's autotune Schranz, the latter a hard, repetitive and fast style of electronic music often described as crass, overdriven and dirty. On an armada of children's instruments and a home organ from the 70s, they beat themselves into the hearts of the listeners.
On their cover mission the Berlin trio in the purple junkyard outfit spare no-one, not even the Strokes and Bloc Party or German artists like Casper, Moderat and The Notwist.
They insist: The radical image upgrade of cover bands! To do this, they adopt the songs of their heroines and show the three middle fingers to people with an innate originality obsession.
Links: Homepage, Facebook, Instagram, Spotify