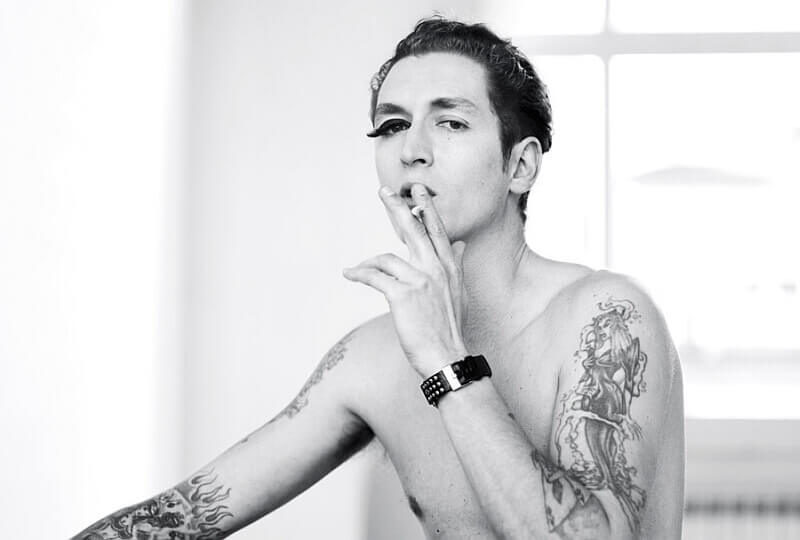 Foto: Jean Baptiste Mondino
Paulo Furtado, der in Mosambik geborene und in Portugal aufgewachsene Multiinstrumentalist, wird auf der Bühne zu einem fauchenden Glamourwesen, das auf den Namen "The Legendary Tigerman" hört.
"One Man Band" ist eine schwache Umschreibung für das, was der Sänger darstellt und seit 2002 in die Welt hinaus produziert. Furtado ist ein Phantast des Rock'n'Roll, seine Arbeiten kommen einem retro-futuristischen Gesamtkunstwerk aus sound and vision gleich.
In die Melancholie des Blues stößt The Legendary Tigerman mit Beats und Samples, in die Bilderwelt des Sex mit Verlust und Tod. Ein Künstler, der den Fado seiner Heimat kennt, den Blues aber lieber nach der Art des Mississippi-Deltas spielt.
Diesen kann er mit sanfter Zunge nach Hause singen ("Do Come Home"), als wäre der Geist von Chris Isaak in ihn gefahren. Die exklusive und limitierte EP "Do Come Home" kann als Vorbote des jüngsten Tigerman-Albums "True" angesehen werden, das im Mai im deutschsprachigen Raum in die Regale kommt.