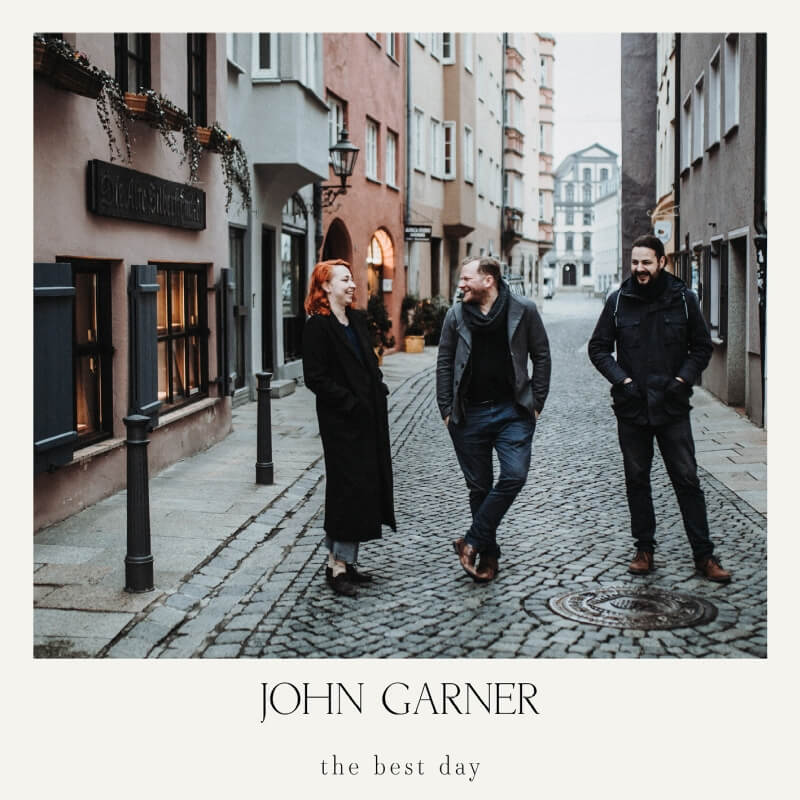 "the best day" is inspired by a poem by Nazim Hikmet. It's called "The Most Beautiful Sea": "The most beautiful sea – it is the one that has not been used yet. The most beautiful child – it is not yet grown up. Our most beautiful days – they are those that have not yet been experienced. The most beautiful word I wanted to say to you – it is the word that has not yet been pronounced. "
A very lyrical text dresses this folk rock number. And actually the song comes across as broad as no other before from the pen of the three Augsburgers. "JOHN GARNER" drew on the full with "the best day" and filled it up with the instrumentation. Musically perfectly arranged, a catchy melody and lateral thinking lyrics.
To perfect the sound, the band has chosen the mix master René Jesser (i.a. Johannes Oerding and Jenny Marsala) and the mastering legend Ludwig Maier, who among others was already on the controls for Nada Surf, FAUN and MOOP MAMA as well as KYTES.
The first single from the new album "see you there" tells us that something big is coming and that JOHN GARNER are far from full one year after the release of their debut album "Writing Letters". More information is available here.