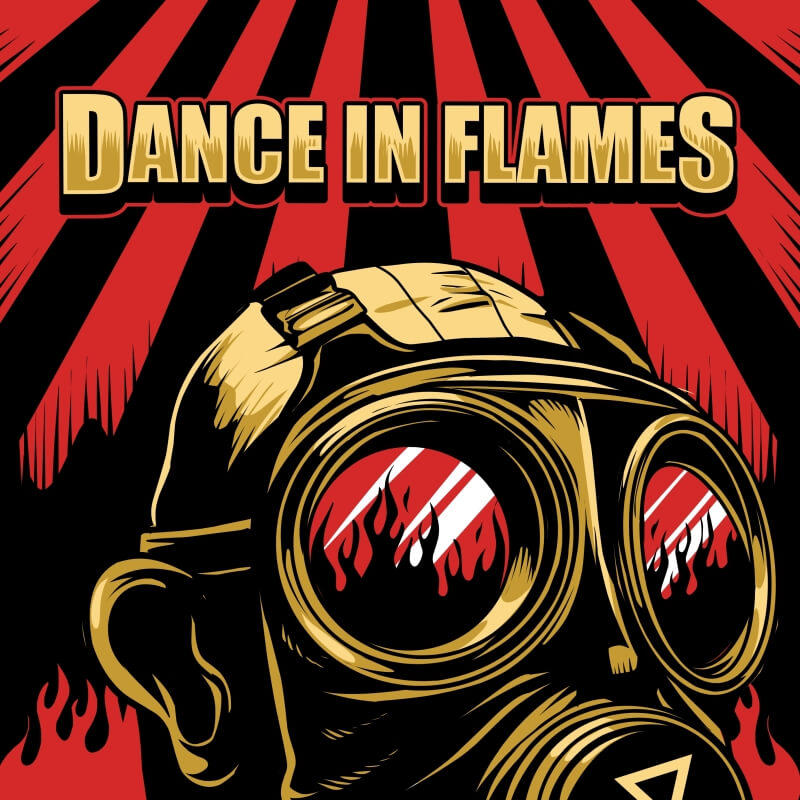 With their single "Dance in Flames" the German foursome DEAD MEMORY from the Pott – latter the colloquial name for the Ruhr area – deliver a modern rock number that is characterized by a fusion of apparent opposites. Hard guitar riffs let the fire blaze out of the loudspeakers, while the melodic vocals dance lightly above them. The song is the first forerunner of the EP "Awake" published via Jumi in autumn.
On the one hand, the title is an uncompromising piece of rock that takes no prisoners. Instrumentally, virtuoso metal hardness is offered, which shows inspiration from different genres such as 80s hard rock to djent. The lyrics provide depth and also encourage you to see the positive in life, even when everything around you is on fire. According to the defiant motto: I will not be defeated, I will stand my ground. "I'm here to stay, I'm gonna dance in flames!"
The title can even be obtained in combination with different colored single covers and many extras as part of the "DEAD MEMORY DIGITAL COLLECTIBLES" collection on the NFT marketplace "OpenSea". And with some luck early collectors can grab a limited CD single (physical copy) with the original front cover and in vinyl design. The CDs are completely black, even on the bottom, and on the top in the centre is an imprint of the cover image and around it there are tactile fine grooves with a special relief coating, so that you have the feeling of holding a small record in your hands. More information can be found here.