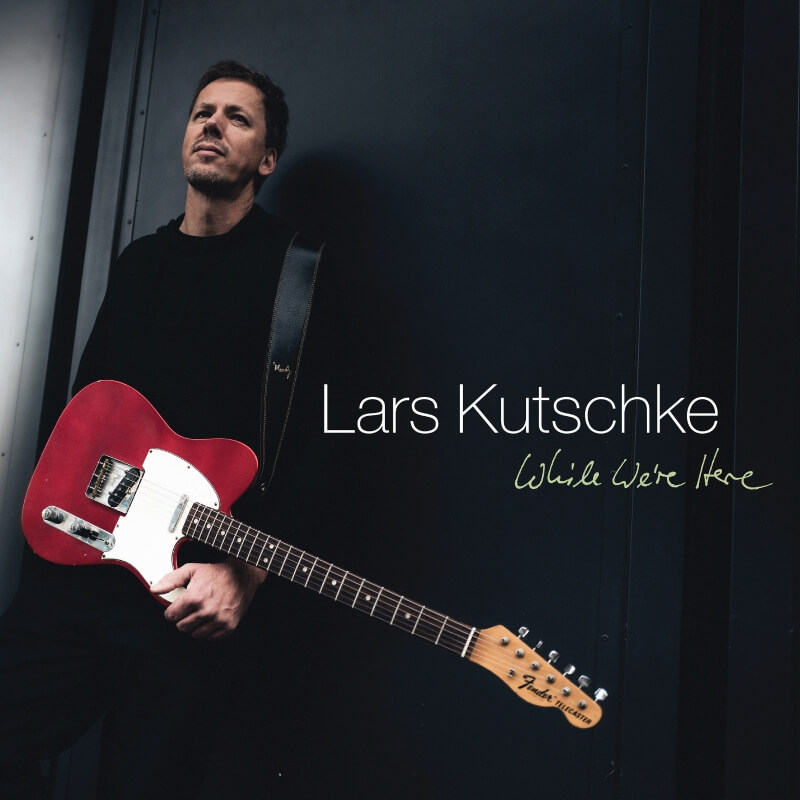 The songs on "While We're Here" are created over the course of many meetings between German guitarist Lars Kutschke and artistic friends and companions. With the aim of enjoying the moment together and making music "while we're here" – which is not taken for granted.
You can hear the recordings of some of these gatherings on the album. They reflect a first-class mix of different rhythm groups, soloists, composers and styles such as blues, gospel, soul or jazz.
Musical companions such as singer Tad Robinson, guitarist Kirk Fletcher or organists Simon Oslender and Alberto Marsico take turns taking the stage alongside numerous other artists and contribute to the colourful kaleidoscope of moods and sounds.
The title "Chelsea Morning" as a facet of this sound colour experience offers an atmospherically relaxed introduction. By the way, this song saw the light of day when Kutschke was jamming on an old Epiphone guitar in his favourite music store "30th Street Guitars" in the Chelsea district of New York.
Overall, Kutschke's playing is economical and soulful on this disc. Shaped by his preference for American roots music. He looks back on his 15 years of worldwide concert activity and each piece creates a very specific emotional image pattern. Is a stop on a colourful journey through the land of influences, experiences and encounters. More information can be found here.