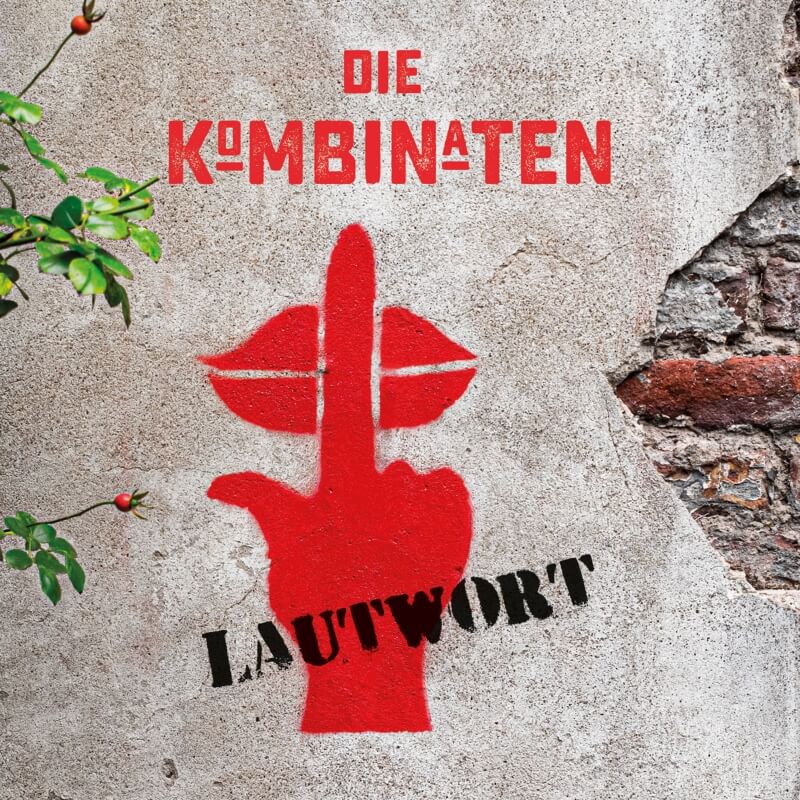 With the release of his debut album "LAUTWORT", the Cologne foursome DIE KOMBINATEN celebrates the "loud word" with a combination of savvy musical experience and energetic freshness. The VISIONS already certified the frontman Thorsten Neubert a blessed songwriting. At that time, however, he put this "gift" into the service of the nine-piece ska-rock band LAX ALEX CONTRAX.
The production of the album "LAUTWORT" is now equally a concentration on the essentials and the discovery of new possibilities through reduction. In the classical rock line-up, the formative song becomes the focus of musical creation. And newly created playrooms are filled with great joy of playing.
A lot of stories have accumulated, which are now literally housed in the songs. And stylistically, all rock music variants have to be used for the implementation of existing ideas. Guitar riffs and lines, sometimes funky relaxed and sometimes in angry uptempo, multi-voiced vocals and pointed lyrics with partly political motives develop into decisive hallmarks of the band. More information can be found here.