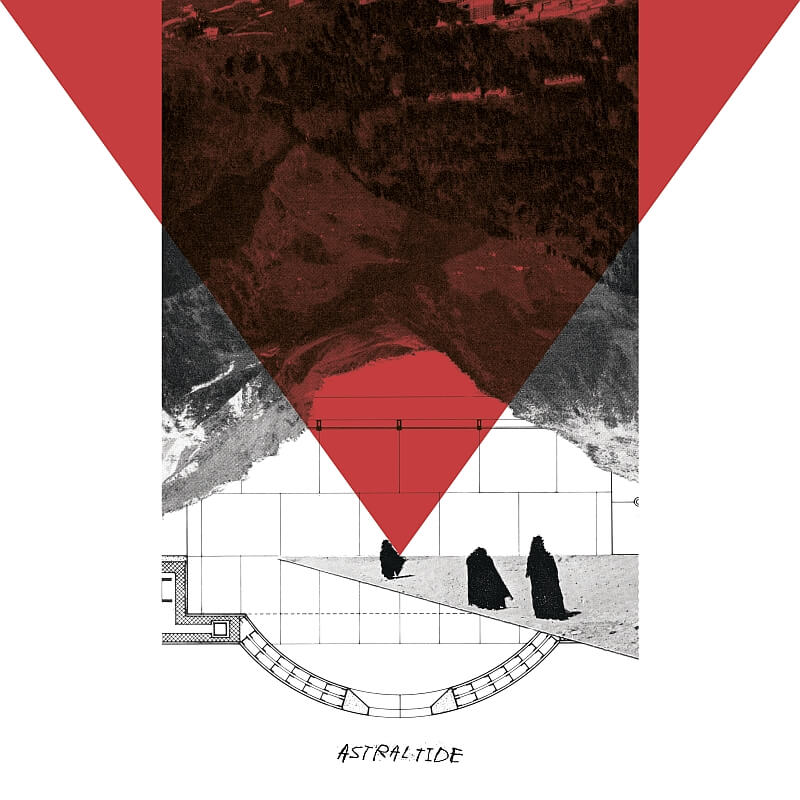 For an upcoming end-of-the-world scenario, Astral Tide could certainly provide the right soundtrack with their latest album release. They refer to their music as "Doomgaze". In it and the dark punk aesthetic, a momentum of despair and rebellion is reflected – at the same time.
The chosen band name "Astral Tide", which can be interpreted as an apocalyptic tidal current, suggests this point of view. Compensatory movements, which in rare cases form a vortex that devours everything and everyone. And pulls into the cold, dark depths. And it is precisely this maelstrom-like feeling of cold relentlessness that the rough and meandering songs create. They can be heard on the new mini-album "How Far, Are You Out There?", Which begins with the single "Cold Dark".
The album is released on the band's own label "Wrongfoot Records". The mini album is available as a 12 "vinyl record, which is limited to 250 copies. In addition, the songs are available for free download on the Astral Tide Bandcamp page from the release. But also on common online platforms (iTunes, Amazon, …) and streaming services such as Spotify, Deezer, etc. More information is available here.