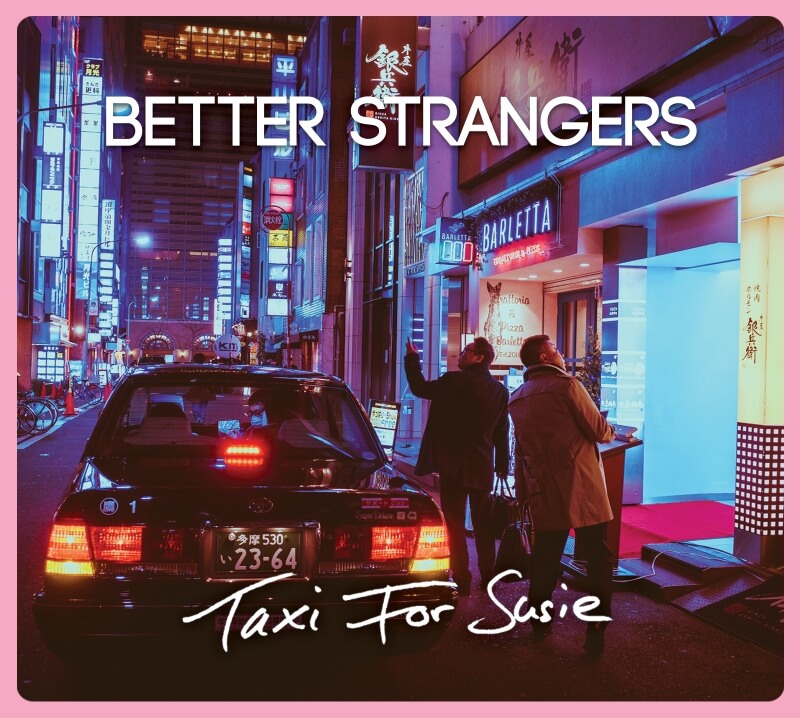 The debut EP "Taxi For Susie" by the Berlin alternative rock band Better Strangers contains five songs that relate to the most profound feeling of all, love – with all its shades. Susie is a metaphor for all of us. At some point everyone drives this allegorical taxi or sits in the back seat.
The opener "Try Me" is a heavy track with massive guitars, a strong groove and a powerful and melodic chorus. With "You Got It Good" the trio delivers what is probably their catchiest song. Starting with a question-and-answer game between two guitars, the piece quickly develops into a three-part chorus. This and other others on "Taxi For Susie" are sure to get stuck in many people's heads.
And what seems to be the beginning of a Nicolas Winding Refn flick is the beginning of the new Better Strangers music video for "Rest Your Bones". The images transport the viewer into a cloudy, urban desert landscape. There you immerse yourself in the flattering sounds of the chants and instruments that carry you through the darkness. More information is available here.