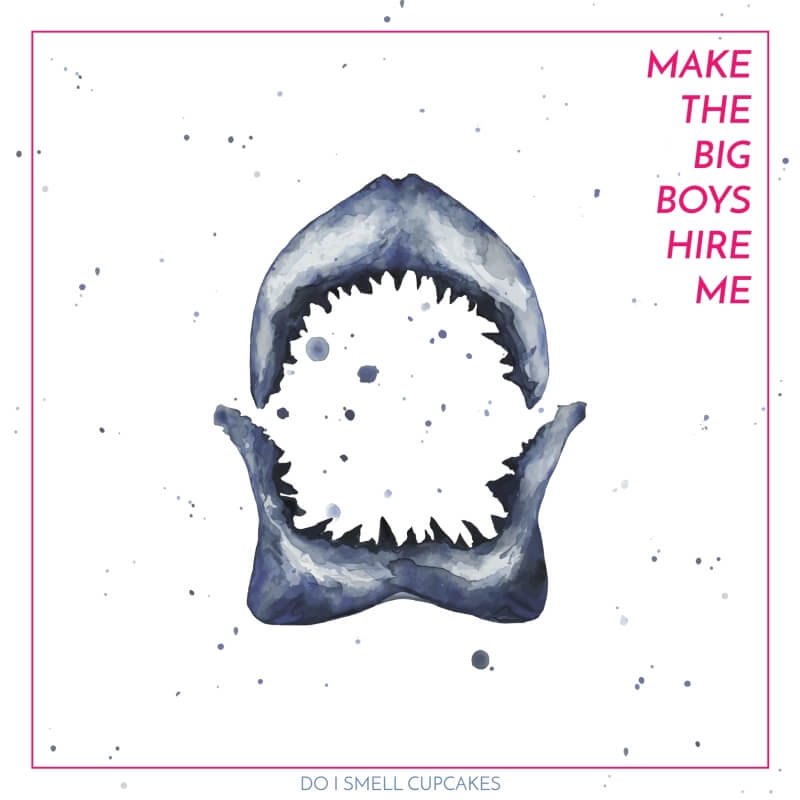 "DO I SMELL CUPCAKES" moves off the beaten track on their new album "MAKE THE BIG BOYS HIRE ME", which will be released on February 9th via HÖPEN MEDIA. With sunny tunes and a cosmos of sound with a tendency towards epicness. They are impressively staged by US producer Chris Badami, who among others, already stood at the controls for genre greats like Bonaparte or Jennifer Rostock.
The upbeat-emphasized titles mostly oscillate – enhanced by economical electronics – between fluffy crackling pop appeal and heavy rocking chord salvos. In high contrast are the ballads. Their beautifulness makes you kneel down. To venture out on such fragile and soulful ice, a wide-wall rock band must have first and foremost the necessary balls for such an undertaking.
The voice of singer Can Monarc always catches the ear on MAKE THE BIG BOYS HIRE ME. He makes no secret of his love for female-fronted R'n'B and doesn't shy away from falsetto singing or melancholy. So this record has become multifaceted and forms a unique coherent whole in the interplay of drums, guitar and vocals. More information is available here.