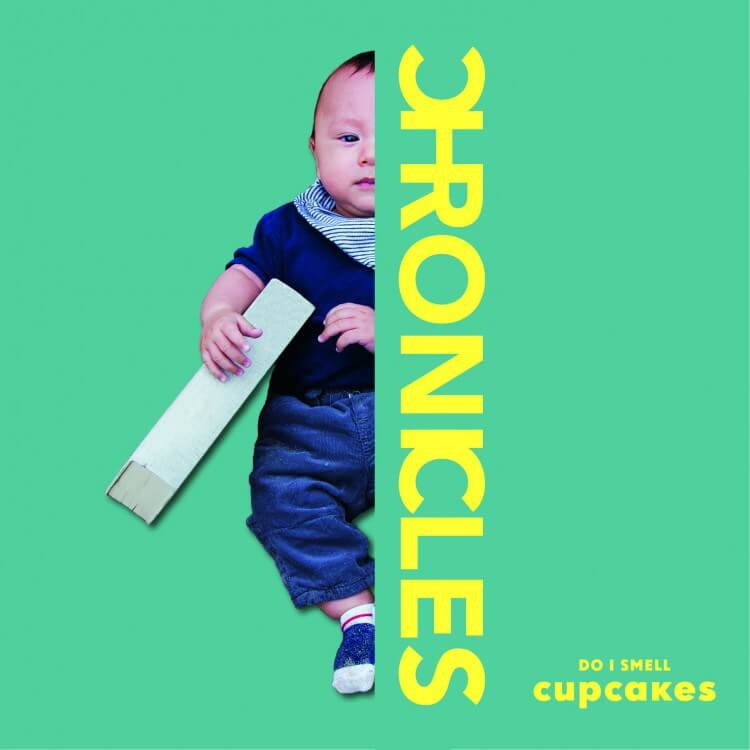 "Lock me in, knock me out!" Are the words performed a cappella with which the current record christening "CHRONICLES" is heralded. The arrangements as well as the remaining lyrics of the 6-track album by the Berlin band "DO I SMELL CUPCAKES" are as direct as this request. From the drastic "The Prey" to the self-deprecating "RunStopRun". The critical analysis in "Kingdom Of God" up to the massively emotional "Playing The Drums". The listener will encounter a whole range of feelings and thoughts that move these four people.
The internationality of the combo, which has already toured through Israel, Japan, the Netherlands and Hungary, is also evident in the cover of the CD, which will be released as a digipak. There, the baby of bassist Maximilian Tischler and his Japanese wife poses stylishly in a true indie look.
For DO I SMELL CUPCAKES, CHRONICLES 'record christening marks a new beginning, with which they want to record their still unwritten story. The pages that the baby is holding in his hands on the cover are blank. This is the first chapter to be followed by many more, each more exciting than the previous one. More information is available here.