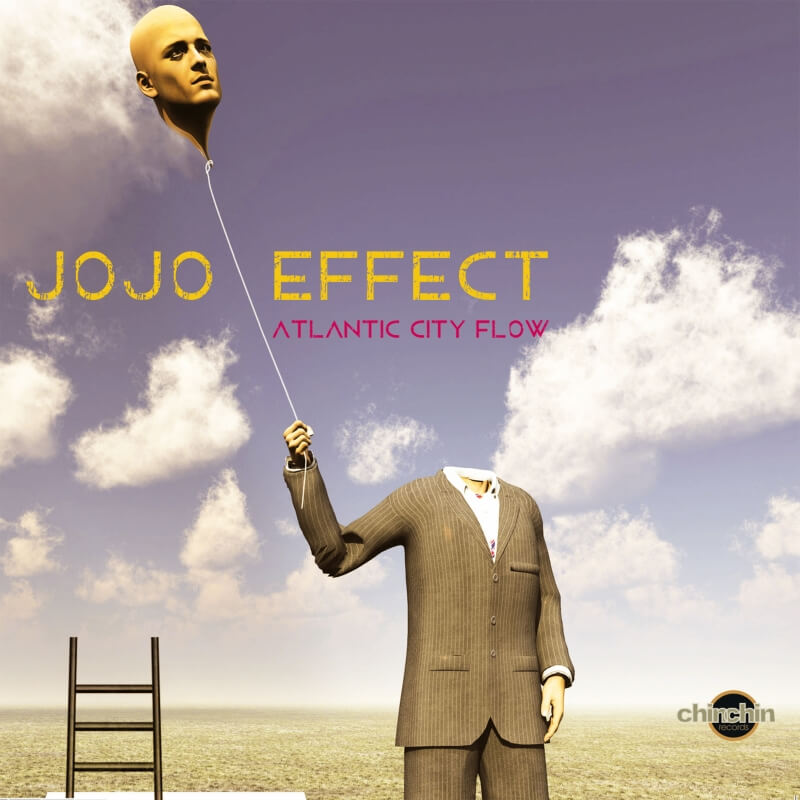 Jürgen Kausemann's internationally successful clique JOJO EFFECT plunges into the night again. As a nonchalant travel guide for all party people, adventurers and lovers. The celebrated blend of nu jazz, lounge and electro on the fifth album ATLANTIC CITY FLOW sounds elegant, cinemascopic and irresistibly casual.
JOJO EFFECT are on a longing foray into the cryptic world of the unreal in front of a glittering facade. And in a good mood gamble the gambling of the adventure millionaires. A suction that the fellow traveler can hardly avoid.
Whoever feels the blues should go dancing
On the way to the casino we meet the wonderful jazz singers Brenda Boykin and Anne Schnell. Strolling on the boardwalk, they both know exactly: if you feel the blues, you should go dancing. Whether COSMIC SURF CLUB or CLUB DES BELUGAS – there is good material here for the finely vibrating nerve tracts of pleasure addicts. ZOUZOULECTRIC's Nelly Simon swings enchantingly in the ballroom. At the bar, London's jazz crooner Iain Mackenzie stands in love and ponders the side effects of melancholy jazz pop.
The night stays young for a long time when you are out and about with the right people. And Kausemann always keeps us on track on ATLANTIC CITY FLOW with his warm, driving electro jazz trips. As a cool chronicler of the seismographic tensions between the party mood and the existentialist breaking points of the past moment. More information is available here.