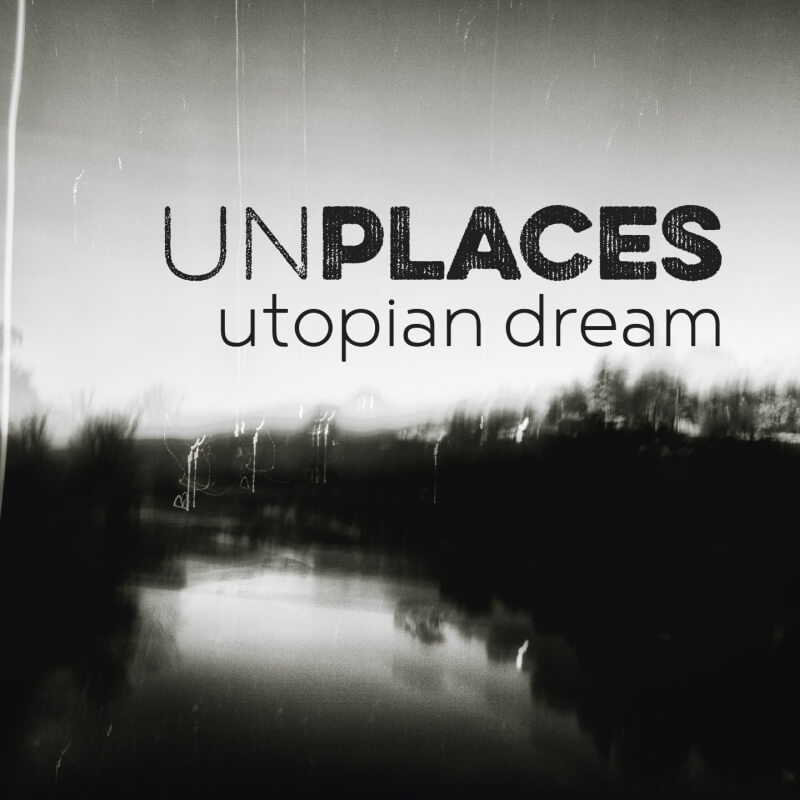 The dream of Utopia, the place of ideal society, is over. For the protagonist in "UTOPIAN DREAM", the current single by the Bochum trio "UNPLACES", this realization is roughly equivalent to a gunshot.
Soberly and completely unpathetic, the minimalist lines describe the period from great vision to bitter resignation. While ghostly tribal drums, oppressive samples and onomatopoeic guitars conjure up a downright threatening apocalyptic mood.
The voice of singer DORETTE GONSCHOREK swings up out of the dark gray world of drama in a carried, melodious and moving manner. To then lose yourself gently in spiritual melancholy, floating above the gloomy future prognosis.
UTOPIAN DREAM thus turns out to be a dreamlike plea that comes frighteningly close to the current socio-political situation. More information is available here.