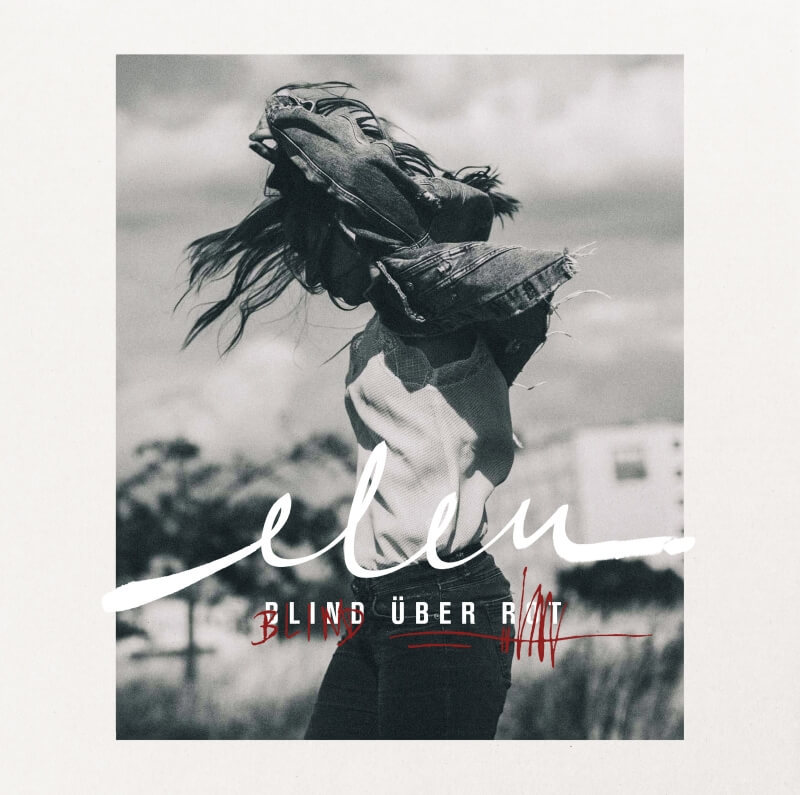 With "Blind über Rot", Elen sets new standards in the German-speaking pop landscape. With her long player she has created something that is hard to find in today's streaming age: a whole album with every song in it.
Her special and powerful voice stands in stark contrast to the sensitivity of the lyrics in the songs. Elen points out without ever lifting her index finger and doesn't even take herself out of it. Sometimes she seems so vulnerable and hopeless ("Hello", "5 meter walls") that you just want to hug her. But the next moment she is strong again and stands up for herself ("In Flames", "Becoming good", "Happy End").
The lyrics on "Blind über Rot" speak a poetic, but very simple and clear language, with which Elen takes us into her world. You can only experience this journey within her and also our inner being when you listen to the entire album. If you follow Elen through her networks, you will experience a tough, happy, young woman who leads us through her farm with its ponies, goats, chickens, bees and peacocks. Many will surely be amazed at the honesty and inner conflict that she also expresses on this record.
If you take it seriously, you even have a double album with 6 tracks in your hand. The first page – to speak in vinyl format – makes use of many beautiful, poppy elements and sounds. Whereas in the second half – from "5 meter walls" – you can look deep into its musically loud, rough and angular side. Nevertheless, everything merges into a wonderful unit. More information is available here.