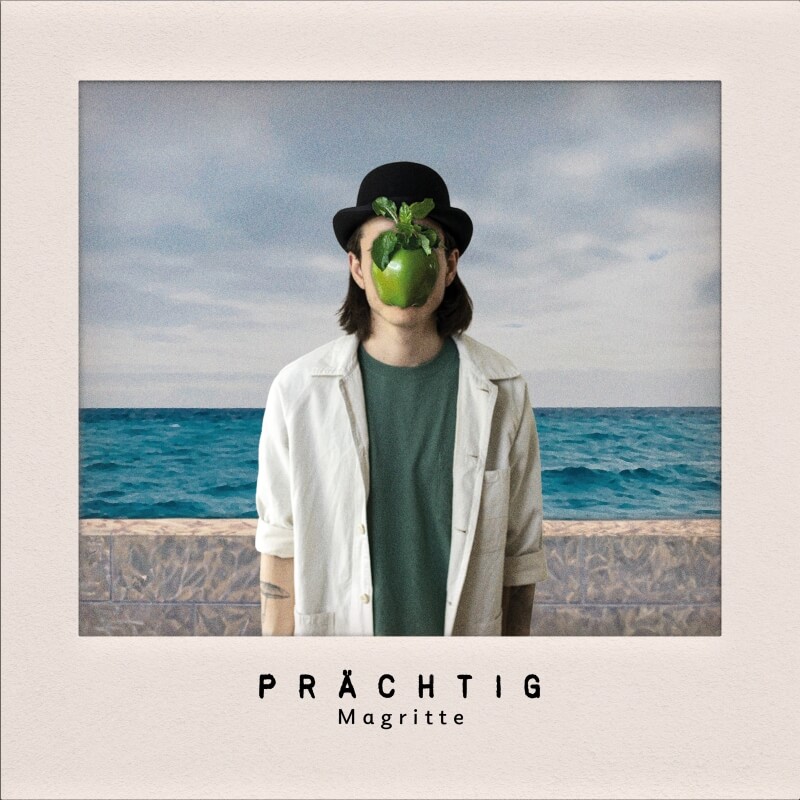 "Magritte" is the second album by singer-songwriter Prächtig, whose indie folk style indicates influences from swing and country. The title couldn't be more apt because, just as the eponymous surrealist painter from the first half of the 20th century, Prächtig also manages to illuminate and stage everyday occurrences and bizarre observations in such ways that the viewer recognizes their beauty. Be it watching a toddler take their first steps, experiencing one's laziness during lockdown or meeting old friends in the pub.
"Magritte" was created across the North Sea, between Glasgow and Hanover. The Glasgow-based singer-songwriter shared his new melodies and lyrics with his Hanover production team, Illi Hinzberg and Fabian Schulz, who helped finetune the album in weekly Zoom meetings before the recording sessions. A fixed arrangement was deliberately avoided – this was supposed to emerge spontaneously with the studio musicians. Daring – but it worked!
Accompanied by Lars Plogschties (i.a. Dirk Darmstaedter, Bernd Begemann) on drums, Valentin Kollenda (Hagelslag) on ​​bass, double bass and clarinet, Oliver Wissing on electric guitar and producer and multi-instrumentalist Fabian Schulz (i.a. Die Wohnraumhelden, Wingenfelder), Prächtig was able to record all twelve tracks on the album within a week. Particular attention was also paid to the album's artwork – each track's cover photo is based on a painting by René Magritte.