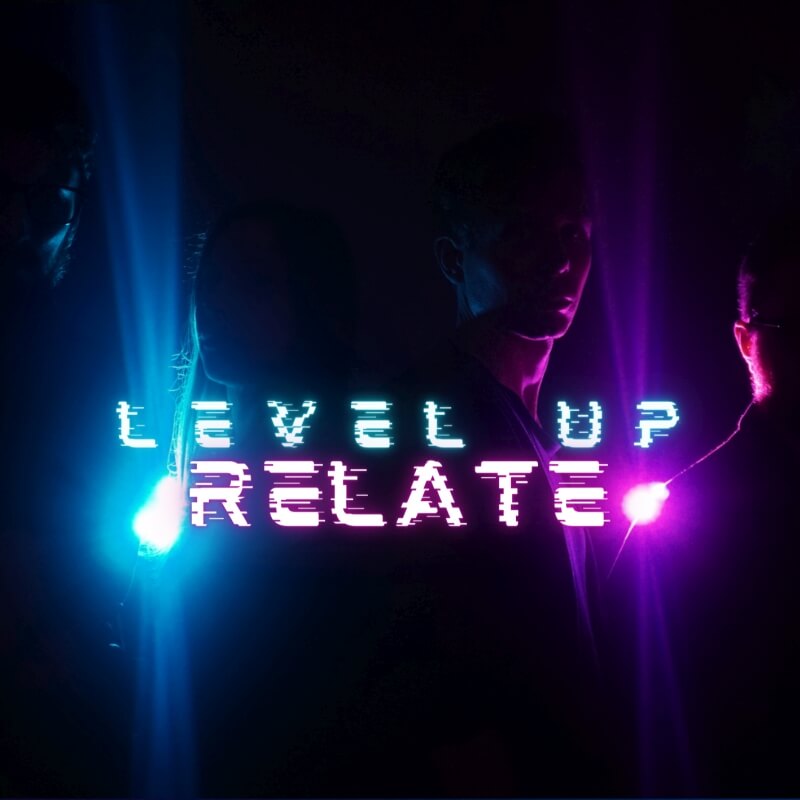 Within just three days successfully financed by Startnext, the title of the album "Level Up" by "Relate" is program: Not only the unique character of the sound of melodramatic synthpop and driving electronic rock gets its finishing touches on "Level Up", but also the messages that the eleven songs convey.
Stylistically broad, the album does not shy away from any genre boundaries. Whether brute metal guitars meet catchy indie pop or a melancholic piano sets off for an epic rock ballad; the poignant and multi-layered vocal lines act as a link between multifaceted compositions.
Dense arrangements and driving rhythms carry the emotional and distinctive voice of singer Patrick Krahe, whose lyrics stir up crises, toxic relationships and painful decisions.
Delusion and reality, deception and disappointment or the depths of one's own identity, no abyss of the human soul is stopped. While "Level Up" lyrically brings the darkness in us to light, the catchy compositions act as an antipole that gives lightness to the heaviness and shows ways out.
Visually, too, the album's artwork seamlessly connects to the content when it fragments and distorts the contrasts of two colors such as those of text and music to merge into a unity.
Mastered in the Abbey Road Studios by Geoff Pesche (New Order, Dire Straits, Kylie Minogue, Jimmy Page), the eleven-song album does not hide sonically from the modern competition or from titles of the eighties either, which its sound sometimes knows how to remind at.
If you are looking for a variety of entertainment, you will find it on "Level Up". More information can be found here.