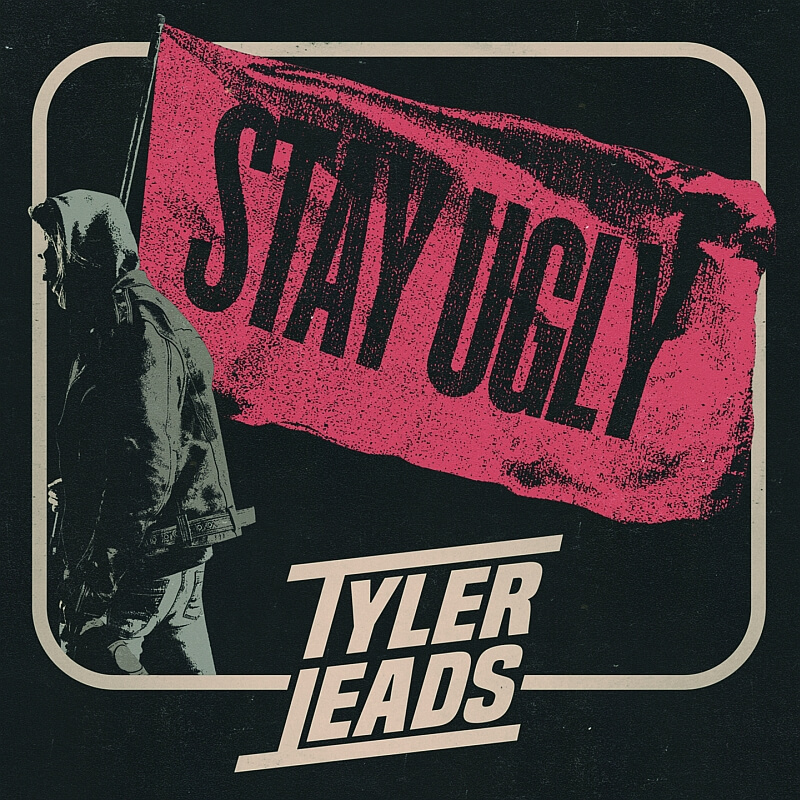 "Call Of The Wild" is the opener of "TYLER LEADS" 'newest litter, "STAY UGLY"! The force that the song exudes in the first few seconds could hardly have been better put into words! The rhythm is tight, the sound foundation swings and brings every rock purist to his knees with ease. And he is without a doubt the addressee of this six-song EP. The five-man from Recklinghausen recorded these in the LE FINK and TOOLHOUSE STUDIOS under the care of BERAY HABIP. And live!
Ergo, the record skilfully reflects the excessive and natural stage performance of the band. Everything is in vibration, breathes, lives and moves in exuberant light-footedness. You can only find this in a young and hungry combo like TYLER LEADS. The boisterous zest for life and the optimistic basic party mood therefore by no means go uncontrollably across the stage. Rather, they find the ideal setting through the interlocking guitar work. And the clever songwriting, which is aimed at catchy singing parts, gets right to the point.
Fun is the top Priority!
STAY UGLY undoubtedly breathes the spirit of the 80s. And what would rock bands of this decade have been without the expressive voices of their front men? JOHNNY KOVACS has one and knows how to present the abstract fiction-fed lyrics on the rerord convincingly and honestly. Which in interaction with the authentic rock board of his boys is direct and immediate fun.
And fun is the top priority here anyway! STAY UGLY puts the pedal to the metal and doesn't spend a lot of time with boring pathos or ballads, but rather gives the listener enough to wig out in 28 minutes. Unvarnished ugliness and no bullshit. Being ugly can be so beautiful! More information is available here.